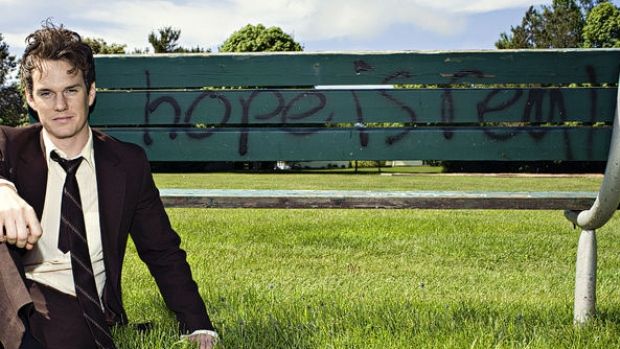 Todd MacLean still laughs when he remembers the morning he talked to Archbishop Desmond Tutu. The Island author was in his pyjamas in his kitchen in southeastern P.E.I. talking to the high profile opponent of apartheid.
MacLean had a question he wanted answered, one he ended up asking 364 others too.
"The question, really, is do we have hope to get through the environmental crisis, how can we achieve sustainability, is it possible?" he said.
MacLean spent the last four years gathering answers from around the world: David Suzuki, Jane Goodall, the Dalai Lama, activists, authors, business leaders, politicians and entertainers providing a daily anthology called Global Chorus.
"Being plagued with anxious thoughts about where we are headed as a human species, I just wanted to connect with other people to see if they were thinking about these same kinds of things." said MacLean.
"It's ominous in its warnings, but yes, it is united in its thread of hope that I believe can help even the most faithless global citizen to believe that we have the capacity to create long-lasting and positive change in the world."
Finding a publisher to share that message of hope wasn't easy. As a first-time author MacLean was flatly refused by some literary agents. The book was then pitched to about 50 publishers, eventually being sought out by Rocky Mountain Books, based in Victoria, B.C.
Global Chorus is now available for pre-order, it is to be published in November and will be followed by what MacLean calls a road trip to promote the book and meet some of his contributors in hope.